International Studies Creates New Space for Students
By Sarah Wood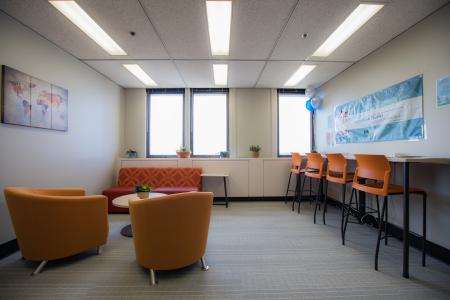 There are 177 international studies majors and 49 minors in the College of Arts & Sciences at the University of Kentucky. The International Studies Program has grown from 25 students at its inception in 2007 to more than 200 students this semester. Though the major has grown significantly over the years, it has not had a designated study space. That changed this semester.
"One of the issues in the program is the fact that current and prospective students feel isolated from other students within the major," said Monica Diaz, director of the International Studies Program. "The problem with not having space is that students feel like, 'Who do I talk to? Where do I go? How can I find other people within my major?"
The newly renovated rooms on the 14th floor of Patterson Office Tower provide a space where students can study and make connections with other students with the same interests. The area consists of three rooms: a student lounge, a conference room and an office space.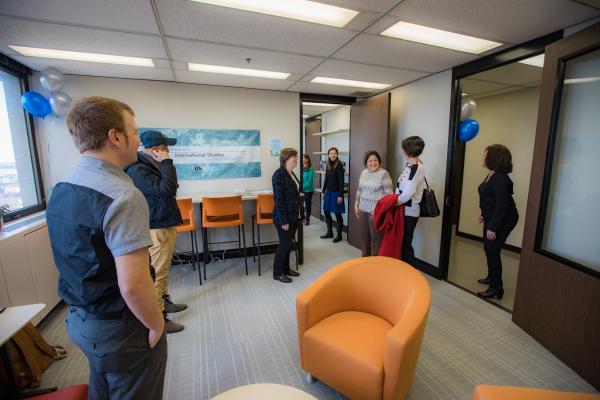 "I wanted the lounge area to be very student friendly and a place where students could hang out and find other peers in international studies," Diaz said.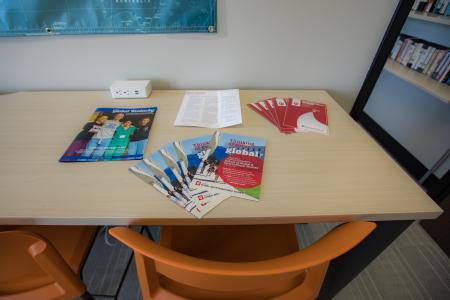 Not only will students be able to study and mingle with other students within the major, they will also be able to relax between classes and use the room for group projects.
"I think that the new room will be convenient for students to use while they're on campus and have breaks between classes," said Leah White, an international studies senior. "It will be a great option for students to use for studying, homework help, group projects and meeting with other students to discuss classes and foreign affairs."
For more information on the International Studies Program, visit: is.as.uky.edu.