Inoue Named International Village Faculty Director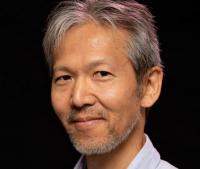 LEXINGTON, Ky. -- Masamichi ​(Marro) Inoue, associate professor in the Department of Modern & Classical Languages, Literatures & Cultures, will be the new College of Arts & Sciences  International Village Living Learning Program faculty director starting Fall 2020.
Located in Blazer Hall, the International Village provides students with a meaningful international experience on UK's campus through opportunities to explore other cultures and develop treasured friendships. Through the International Village, students have regular interactions with faculty, upper class peer mentors, and staff dedicated to supporting their academic success.
The International Village offers a number of extracurricular activities that foster strong relationships between students in the program and between students and faculty members.
Among other duties, Inoue, who teaches in the Japan Studies Program​ and beyond, will integrate programmatic and classroom learning into the living learning environment of Blazer Hall; develop a class in the fall; collaborate with UK's International Center, other UK Living Learning Programs, Residence Life, the Student Activity Board and other groups; and coordinate topics and speakers for weekly one-hour "Village Talks." 
Inoue holds a doctorate from Duke University in cultural anthropology. His research interests include conducting a series of anthropological and cultural analyses of the U.S. military base issues in Okinawa.
Learn more about the International Village by visiting internationalvillage.as.uky.edu.